Program Management Services for Federal & Defense Technology Delivery
Transform Outcomes for Today & Tomorrow.
We forge the path ahead.
STEPP

IN

G STO

N

E CONSULTING

is a full-service IT Program Management (PM) firm 
Delivering on-demand advisory, management and support services that design and optimize PM frameworks within businesses that deliver technology solutions for the federal government.
PM Optimization specifically designed for emerging organizations
Government's thirst for "think big" innovation has never been greater, nor has the pressure for emerging technology companies to produce and deliver solutions faster, better and cheaper. A tall order for small businesses with limited resources, who often rely on overloaded executive leadership to patchwork a "plan-as-we-go" delivery, leading to uncertain and risky delivery outcomes. These businesses may have promoted technical experts to the PM position, or gave an executive the PM role, adding to their many other responsibilities. They do not have a full-time professional program manager and they lack access to program manager expertise that can guide those given the PM responsibilities.
As a result, Stepping Stone Consulting was created to give growing businesses and organizations access to the critical program management expertise needed to establish a successful governance framework and build the systematic program management processes to achieve their vision for tomorrow. Our affordable and flexible monthly services, encompassing the full program management lifecycle, are available when and how our customers need it. From strategic planning to tactical execution, our end-to-end PM services allow access to the specific level of program strategy, guidance and support required to fit their needs. Through partnership and collaboration, Stepping Stone consultants walk customers from mission definition to creating and implementing an optimized delivery path that brings real value to their business and their customers. Together, we position them for success today and create a foundation for greater business growth tomorrow.
Flexible, monthly services
that scale with you

WHEN and HOW you need them.
Create a strategic roadmap that transforms business and program goals into reality.
Stepping Stone Consulting partners with key stakeholders to understand the mission, drivers and constraints. Through collaboration and partnership, we conduct an open and candid assessment of the current state. With a firm understanding of the desired future state, we create a balanced framework that is easy for both technical and non-technical staff to understand and support. Providing the necessary expertise, methodologies and tools to walk through implementation and monitor key performance indicators throughout the process.
PM strategies to support the mission today and build the vision of tomorrow.
Stepping Stone's PM Path to Success
Discover

 
With key stakeholder collaboration, we integrate into an organization to gain a full understanding of the current state, agree upon the mission and vision of the future and the best approach to developing a plan to achieving a smooth transition.
Plan
We design a tailored PM methodology, which includes leveraging existing assets and identifying additional ones to create an optimized delivery path – the Roadmap.
Implement

  
With a comprehensive plan, we gather the people, processes and tools required to execute and transition smoothly to the future state, as well as the capability to monitor progress along the way. We prepare, document, and test the processes and tools, then we train and support the team on them.
Monitor

  
While the PM framework and methodology is established and trending towards enterprise-wide adoption, we track key successful performance indicators to determine if our targeted outcomes are being achieved and facilitate initiatives that further optimize the PM structure.
Managed

  
New PM standards have been fully adopted, are working optimally and key stakeholders are fully informed. PM governance is transitioned back to the customer, with access to as-needed advisory and management support.
Tailored Program Management frameworks




that target your individual mission success.
We use key metric performance indicators to provide assurances for: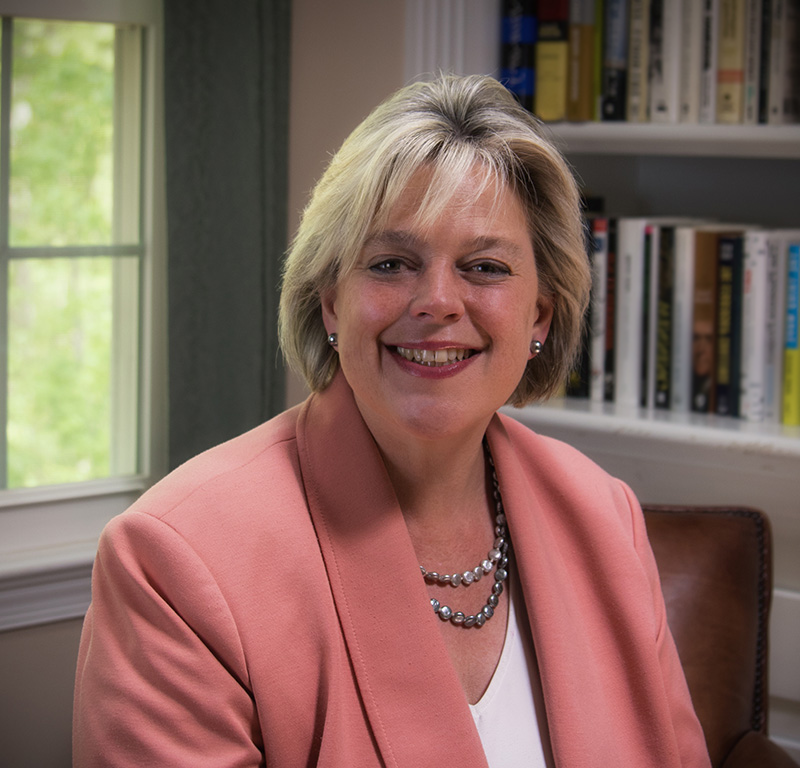 Kimberly Stewart, PMP
President, Stepping Stone Consulting, LLC
Throughout my 20 years of delivering Federal and non-profit IT program management, I saw far too many companies and organizations have program failure because they lacked the proper delivery governance to support consistently successful outcomes. It wasn't because they didn't want to or couldn't. It was because they didn't have access to affordable program strategy and expertise to create and implement a well-documented plan. Without it, they were stuck between the deadline driven crisis management reality of today and realizing the governance structure needed to consistently and efficiently deliver and achieve the goals of tomorrow. So, we decided to change it.
Stepping Stone Consulting, named for the strategic path our PM consultants forge with our customers, was created to offer flexible, affordable PM services to companies of every size and at every growth stage, when and how they need it. We partner with them to optimize their delivery today and guide them through the transformational process of making tomorrow's goals a reality.
Ready for PM that brings more value to your customer?
We can help.
Continuous PMO strategy & support that grows with you.

Stepping Stone Consulting, LLC is a woman owned small business.

Stepping Stone Consulting, LLC consultants are proud members of the Project Management Institute (PMI) – the world's leading not-for-profit professional membership association for the project, program and portfolio management profession.
We've driven delivery results for:

In these federal agencies: